The 3rd Workshop on YouTube-8M Large-Scale Video Understanding (ICCV 2019)
Date:
At my GitHub you can find the code/explanations: click here
Introduction
Many recent breakthroughs in machine learning and machine perception have come from the availability of large labeled datasets, such as ImageNet, which has millions of images labeled with thousands of classes, and has significantly accelerated research in image understanding. Google announced the YouTube-8M dataset in 2016, which spans millions of videos labeled with thousands of classes, with the hope that it would spur similar innovation and advancement in video understanding. YouTube-8M represents a cross-section of our society, and was designed with scale and diversity in mind so that lessons we learn on this dataset can transfer to all areas of our lives, from learning, to communication, to entertainment. It covers over 20 broad domains of video content, including entertainment, sports, commerce, hobbies, science, news, jobs & education, health.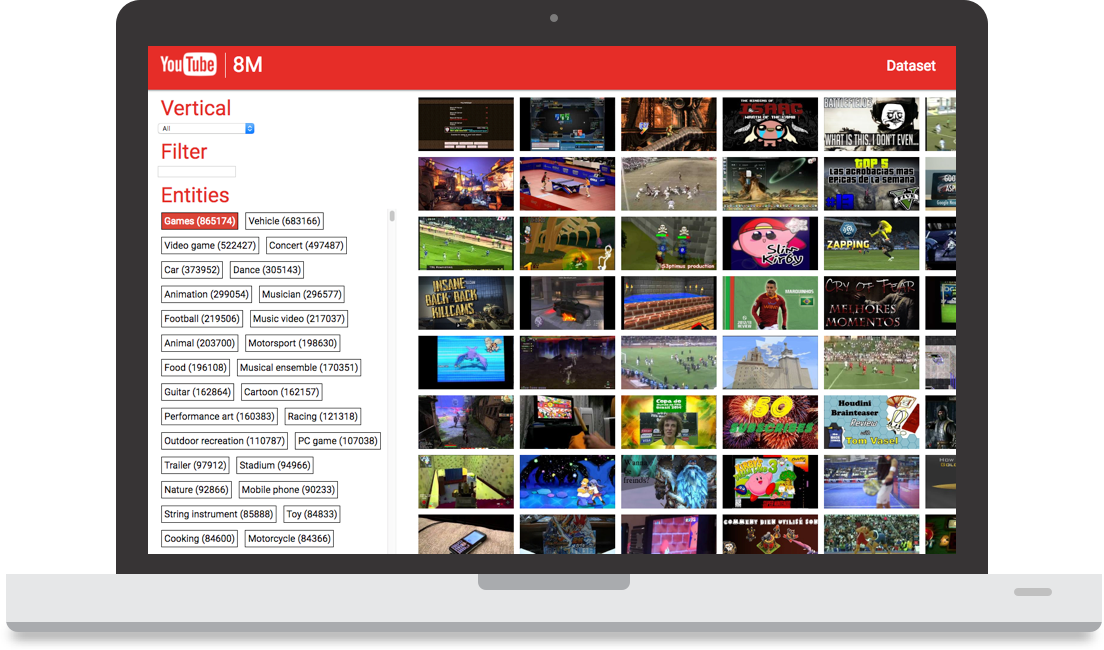 Dataset
YouTube-8M is a large-scale labeled video dataset that consists of millions of YouTube video IDs, with high-quality machine-generated annotations from a diverse vocabulary of 3,800+ visual entities. It comes with precomputed audio-visual features from billions of frames and audio segments, designed to fit on a single hard disk. This makes it possible to train a strong baseline model on this dataset in less than a day on a single GPU!